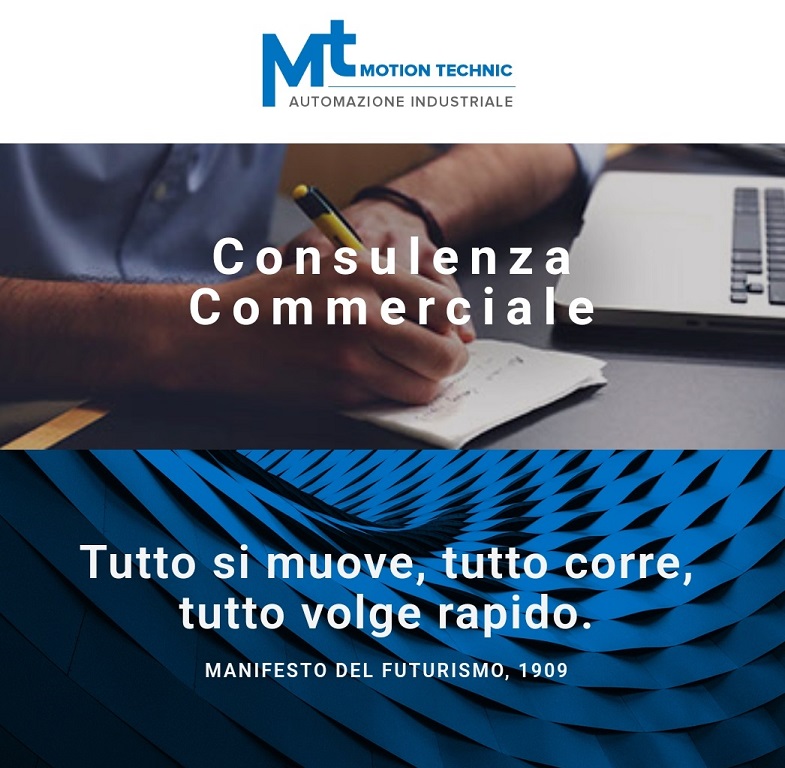 New agency
The Tex Automation family grows and increases its commercial assistance network with a new agency covering Piedmont, Valle d'Aosta, Lombardy, Liguria and the province of Piacenza:
MotionTechnic
Industrial Representatives
Via del Ciliegio, 5
20090 Segrate MI
Phone: +39-0226920935
Fax: +39-0226921092
Mail: commercial@motiontechnic.com
Website: www.motiontechnic.com
Motion Technic is a representative company that deals with industrial automation, in other words: Motion Technique. Present in Lombardy for over 30 years, it offers consultancy and sizing services for the various motion control products. From our headquarters in Milan, we support our customers in the design and construction of both industrial plants and automatic machines by supplying mechatronic systems and technical components, proposing made in Italy products.