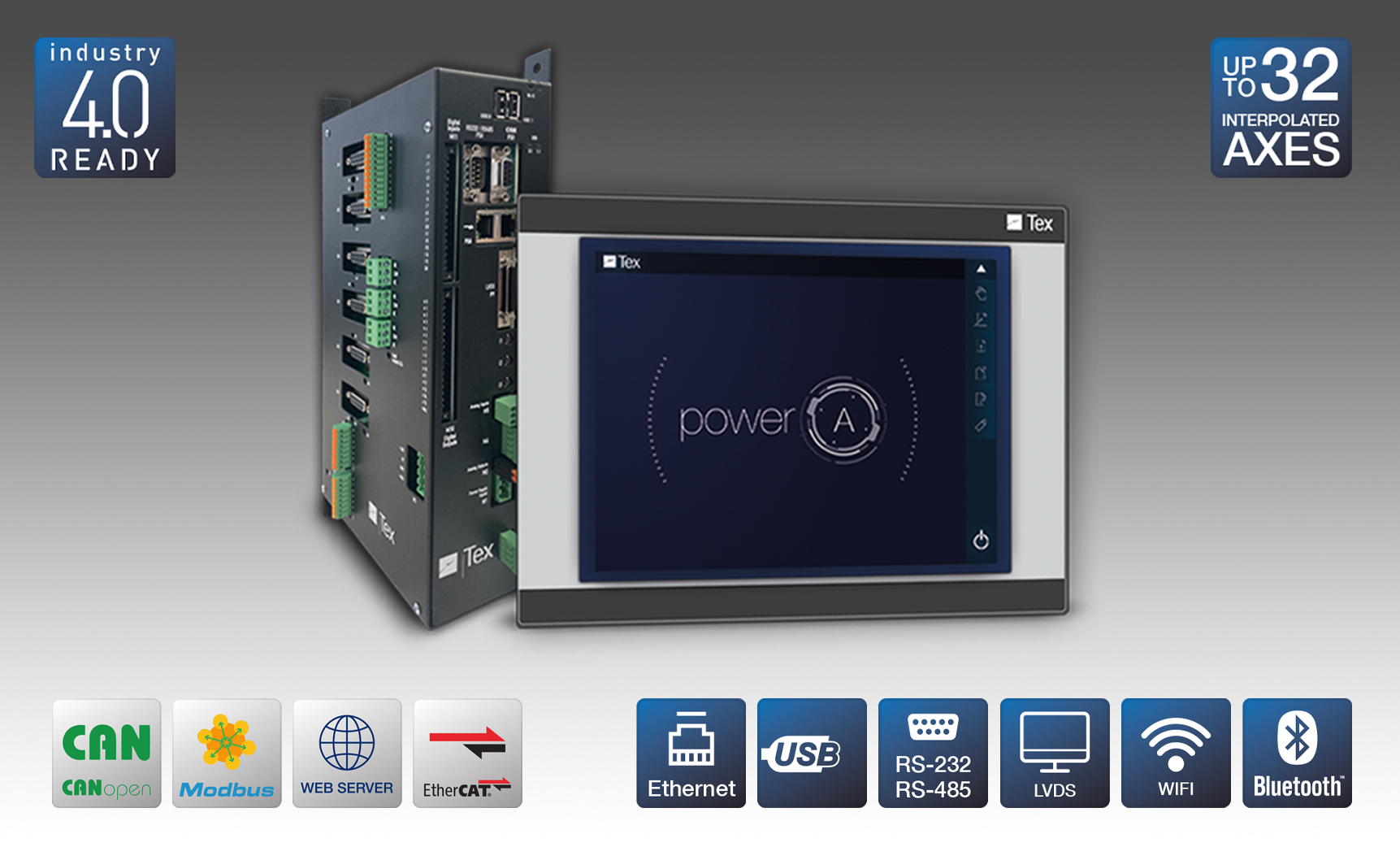 Discover Power A
What can we develop with POWER A?
We are at the top of the Tex AUTOMATION proposal.
Power A is the most powerful CN with PLC and remote HMI of the Power Family line designed to offer the best performance on the EtherCAT fieldbus.
This controller allows the control of up to 28/32 interpolated axes, starting from a minimum sampling time of 500 µs, using up to six CNC channels in cooperative multitasking for interpolated movements with G-code interpreter.
POWER A applications reach countless sectors: Stone, Marble, Glass, Metal, Textile, Footwear processing machine, up to the most complex applications including the packaging world.
Industry 4.0 has already implemented and the portfolio includes a wide range of touch screen from 10" to 18", both resistive and capacitive.
We are delighted to provide our POWER A and adjust our working group to meet your specific needs.