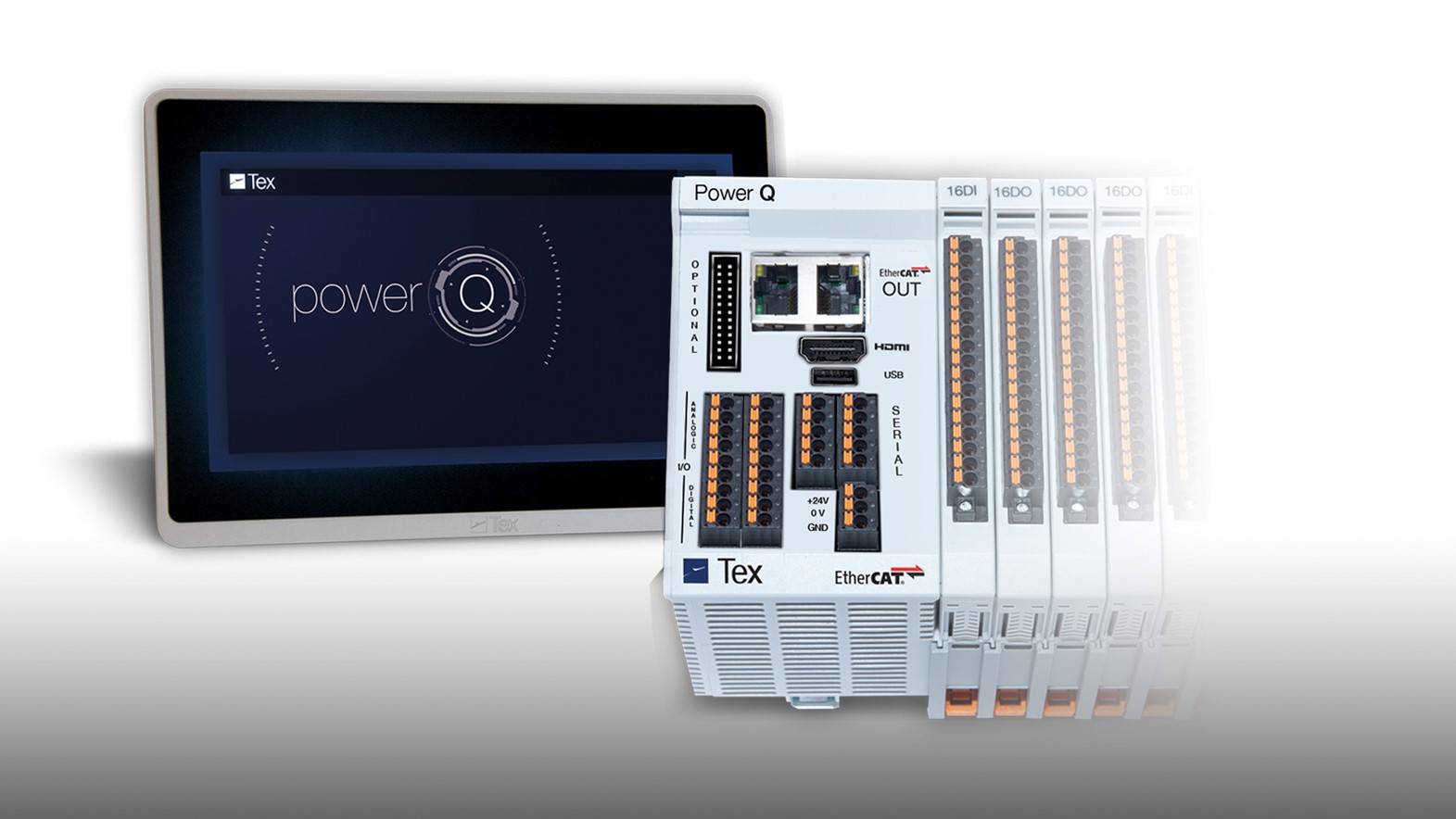 Discover Power Q!
The Power family expands with the introduction of a new product Power Q! This controller, designed for DIN bar mounting, represents the first product of this format developed by Tex Automation. Thanks to Power Q we have an interesting very good value for money, especially as regards the automation of machines with 4-6 axes interpolated via EtherCAT or CANopen.
Power Q is perfectly compatible with the Power family and has been designed for applications where a compact product with a remote human-machine interface (HMI) is required. It combines all the potential of a powerful CNC with the I/O expandability features typical of modern PLCs, simplifying their wiring.
This new device is suitable for a wide range of machines, including those used in the packaging sector, pick & place systems with Cartesian axes, palletizers, small CNC routers for milling, sheet metal loaders, bar loaders, for automatic lathes and machines for wood processing.
Its basic configuration includes digital and analog I/O, which can be expanded by the use of our I/O modules, either on its DIN bar or via remote connection in CANopen or EtherCAT.
Power Q provides Ethernet, serials, USB, Wi-Fi and Bluetooth ports, and connects to our 7″ and 10″ capacitive touchscreen displays via a common HDMI cable. The 8 MB RAM allows you to store variables, applications and even large processing files. The HMI interface can contain images or tutorials created to facilitate the use and maintenance of the machine.
Power Q was presented in an exclusive preview inside the Tex Automation stand during the 2023 edition of SPS Italy!